Weekly Training Notes #25
It was back up to speed again this week. It felt good to resume my full training load following the taper.
I did four long workouts, plus the usual recovery and commute rides, adding up to 650 km. I included a few intervals on the Tuesday endurance ride, and of course the Saturday group ride had some fast sections, but the rest of the time was endurance pace with a relatively small amount of aerobic threshold work.
I do want to ramp up the intensity from now to the end of the season, but I've been taking it slowly. The most important thing is to ensure I'm ready first; effectively, I'm working on my base training again after going off the rails earlier in the year.
---
However, the Boone Gran Fondo next weekend will certainly give me the opportunity to kickstart the next phase of my training. The route has almost the same amount of climbing as last year's Asheville ride, but is more rolling, without any hills as tough as the three big ones on the Asheville route. This should suit me better.
The big problem last year (apart from torrential rain on the 10 km final descent) was that I went way too hard as soon as I hit the first timed section, blew up, then had a pretty miserable time for the next 5 hours.
So the key this year will be to pace myself correctly: to push myself without overdoing it. Hopefully my extra experience will allow me to do this.
I'm also planning a hill climb for the following day; Snake Mountain, 400m elevation gain, topping out at 14%, final kilometer 12.3%!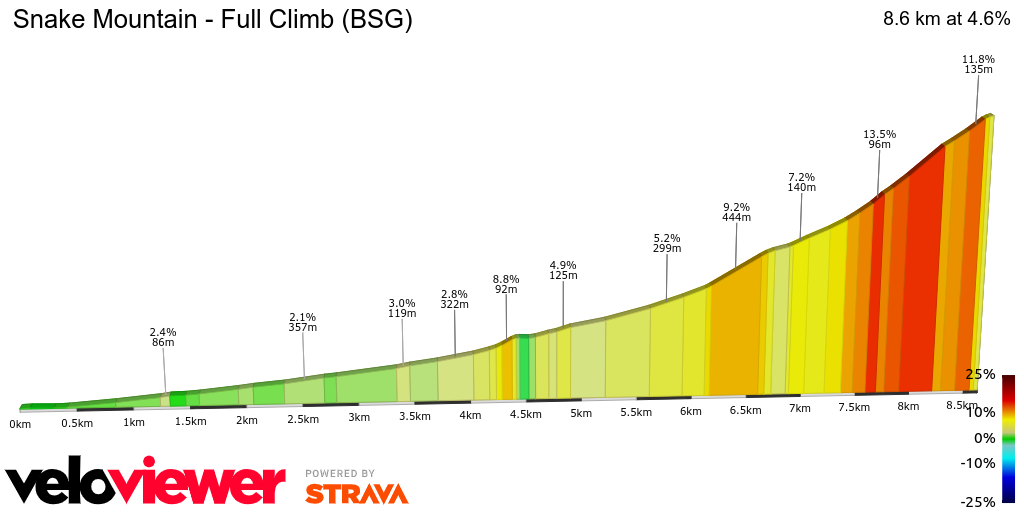 I like to get my money's worth on a trip, and that climb is just sitting there, so why not!
---
It was a good weekend. Saturday's group ride saw a reduced number of riders, as some were racing at the Rumble at Roebling. I did it last year, but racing in the middle of the afternoon was incredibly hot, and in any case this year I decided it would be more useful to do some long rides instead.
I was feeling very good and did a strong four hours on Saturday, followed up with a century on Sunday.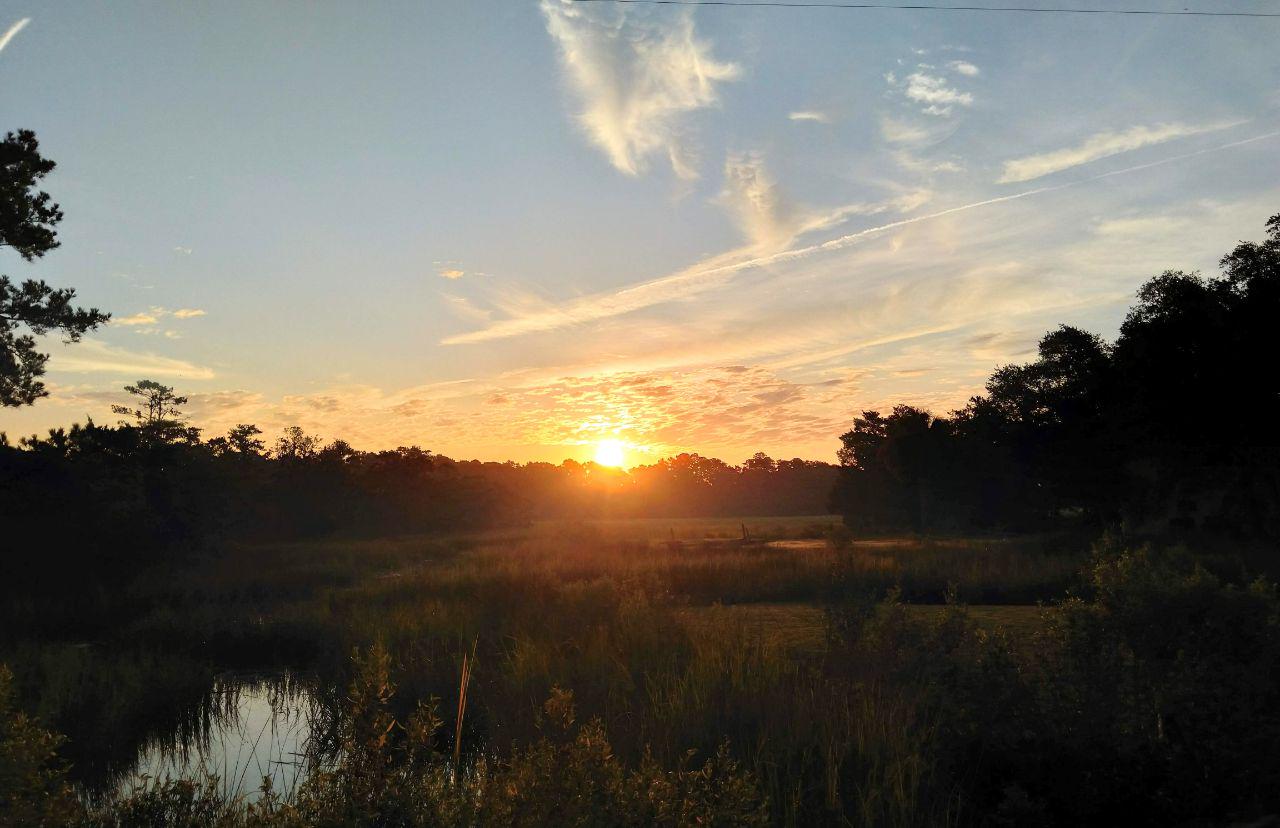 Sunrise, a couple of hours into the Sunday ride
I'll taper only slightly next week; a set of intervals on Tuesday with 4-hour endurance rides on Wednesday and Thursday, then two easy days before the Fondo.
---
Designation: In-Season: Build Time: 22.5 hours | Distance: 652 km Low:Medium:High Intensity: 88:5:7 FTP: 284 W | Peak Power: 1026 W | High-Intensity Energy: 17.6 kJ [Xert metrics] Weight Training: 0 x Lower Body, 1 x Upper Body | Walking: 5 km
---
As ever, if you want more detail follow me on Strava, and see my full training plan soon, once I've finished rebuilding it.